Idaho Bear Hunts
Blast and Cast Wilderness Bear Hunts
Bear hunts are in the Selway-Bitterroot Wilderness.
5 day hunts
Over the counter guaranteed tags.
Comes with 3 day fishing license
2 Bear Area
Also can purchase a wolf and mtn lion tag at reduced cost
Ready Outfitters blast and cast black bear hunts are for those wanting an all around adventure with high success rates. These are Wilderness horseback ride and pack in style hunts to an awesome backcountry wall tent camp.
Hunts are fully guided as well as a cook in camp that makes good food breakfast, lunch and dinner.
We hunt bears using bait, spot and stalk as well as hounds to get it done. We get bears ranging in size from150-300 lbs and a lot of color phase. Black, Brown, Cinnamon and blondes.
All licenses comes with a 3 day fishing license. In the middle if the day we go to one of the many mountain lakes around or the creek for some incredible trout fishing.
If you are looking for epic bear hunt where you can ride horses, catch trout every cast, and chase some good Idaho black bears with great people this is the adventure your looking for.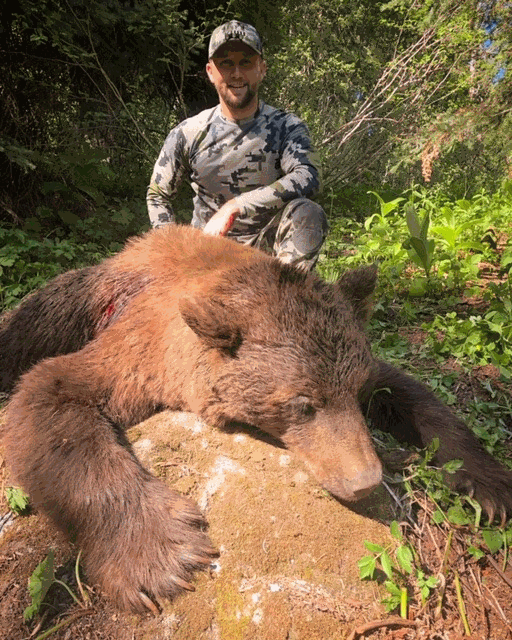 CJay Fuller
Bear Hunt Dates
Fall Dates:
August 30th-September 3rd / Booking for 2023
September 6th- September 10th / 3 spots for 2022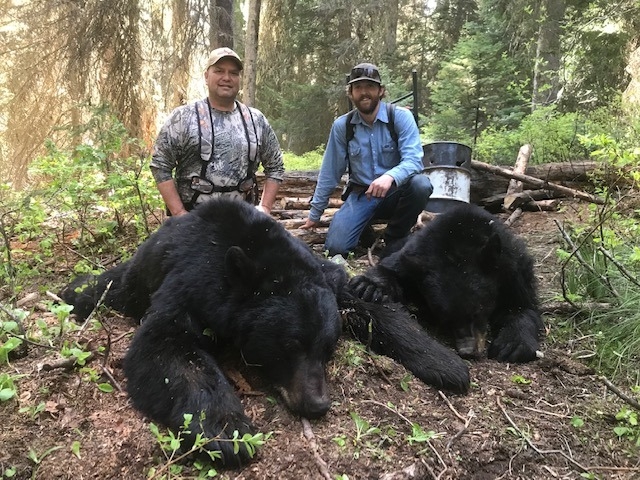 License and Tags
Licenses and tags are over-the-counter. 3 day fishing license included.
You can purchase your tags online or at a local vendor before your hunt.
Local Vendors:
Sportsman's Warehouse
Cabela's in Missoula Montana.
$ Cost of license and tags:
$185.00 Non-Resident License
$10.00 Conservation Fee
$41.75 Reduced Bear Tag
$41.75 (Second Reduced Bear)
$31.75 Wolf tag
$41.75 Reduced Mt Lion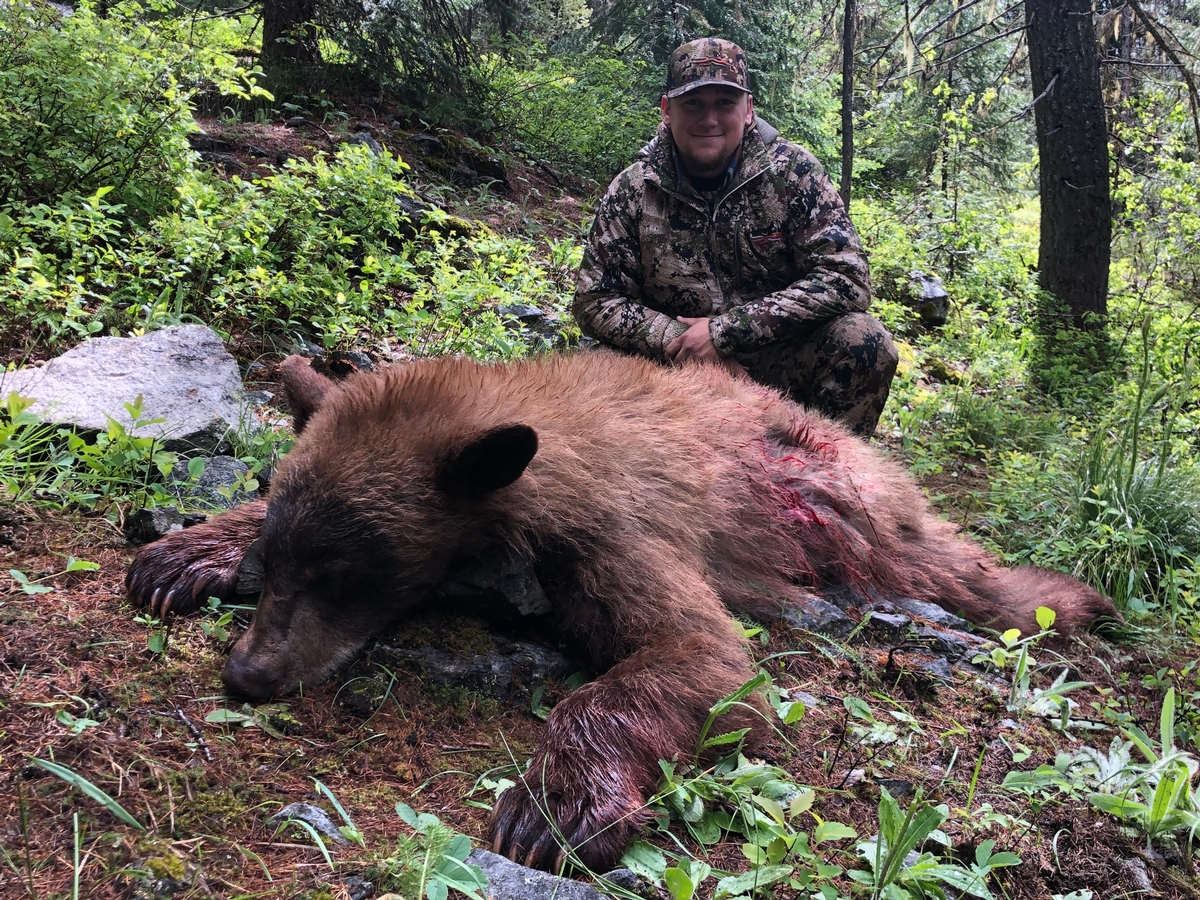 JD's blonde bear
Hunt Prices
$3,500 + 6% Idaho Tax & Hunting License and Tags
Travel Expenses, Licenses and tags and tip for your guide and cook not included in Price.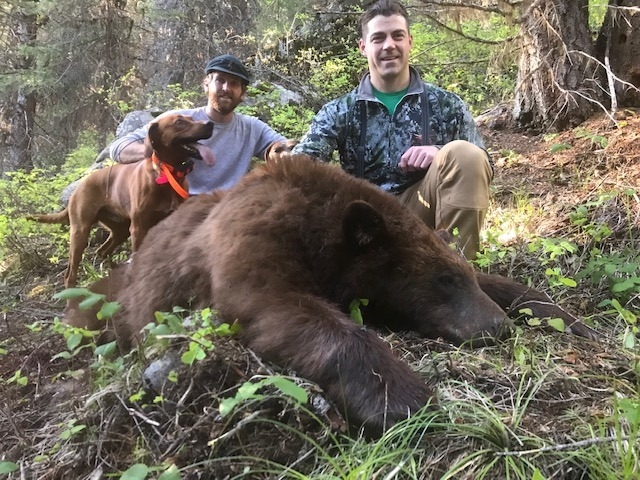 Tony's chocolate spring bear
What to Bring on your Hunt
Weapon and Ammo
Headlamp and 20 batteries
Good Rain Gear
Camera
Warm clothing
Personal toiletry items, towel/medications
Sleeping bag/pillow
Day pack
Water bottle
Hiking boots
Bug spray
Guide/cook tip
License
Game Bags
Please remember this is a back-country hunting camp and pack accordingly. We have no way of knowing what the weather might be. Your physical condition and ability to do what the guide suggests will play a very big role in your hunt.