Summer & Fishing Trips With Ready Outfitters
Here at Ready Outfitters we know summers are busy. That's why we book custom dates for trips that are going to work for you and your party's schedules. Our summer trips are in the Selway Bitterroot Wilderness and the Clearwater National Forest.
We offer a variety of adventures in the summer; Wilderness or National Forest Deluxe trips, Drop Camps, Fishing trips and Women's trips.
Whether you would like to ride horses, hike, fish, explore, take in the scenery, view wildlife, photograph wildlife or relax camping with the family without cell service we have what your group is looking for.
Call us today and let us know how we can help you have an awesome vacation this summer.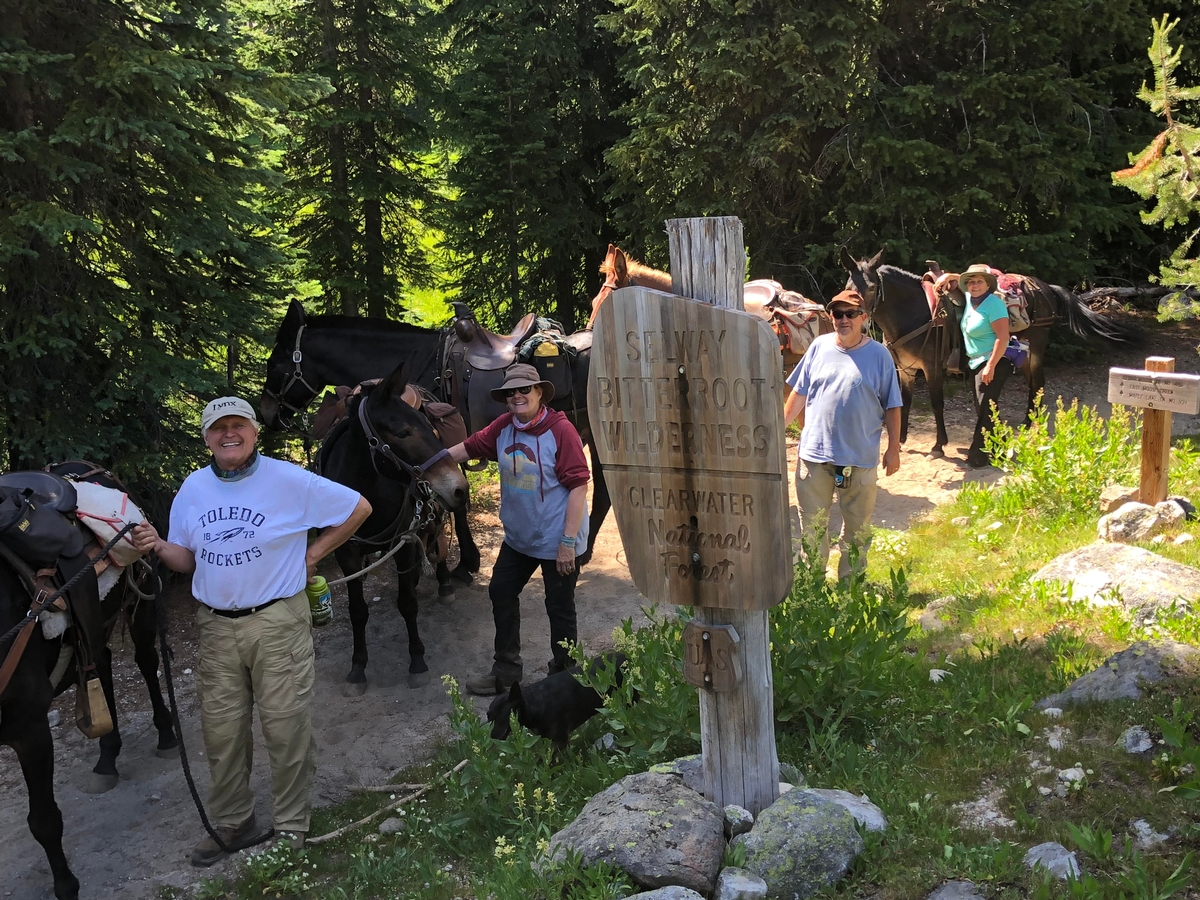 Wilderness Deluxe Trips
Our Wilderness Deluxe Summer & Fishing trips are located in the vast Selway-Bitterroot Wilderness. These are back-country camps that are accessed on horseback with guides and packers packing your gear on pack-mules. Camps are located anywhere from 2-5 hours into the wilderness depending on the type of trip you would like. There is amazing fishing in both the creek and numerous mountain lakes in our area. There's also an old cedar growth forest that everyone should experience in their lifetime.
Our horses are for any level of rider from beginner to expert and are friendly to be around.
Deluxe trips consist of tents with cots and sleeping pads, and a cook preparing all meals for the duration of the trip. There will also be fishing/tour guides to make your trip unforgettable.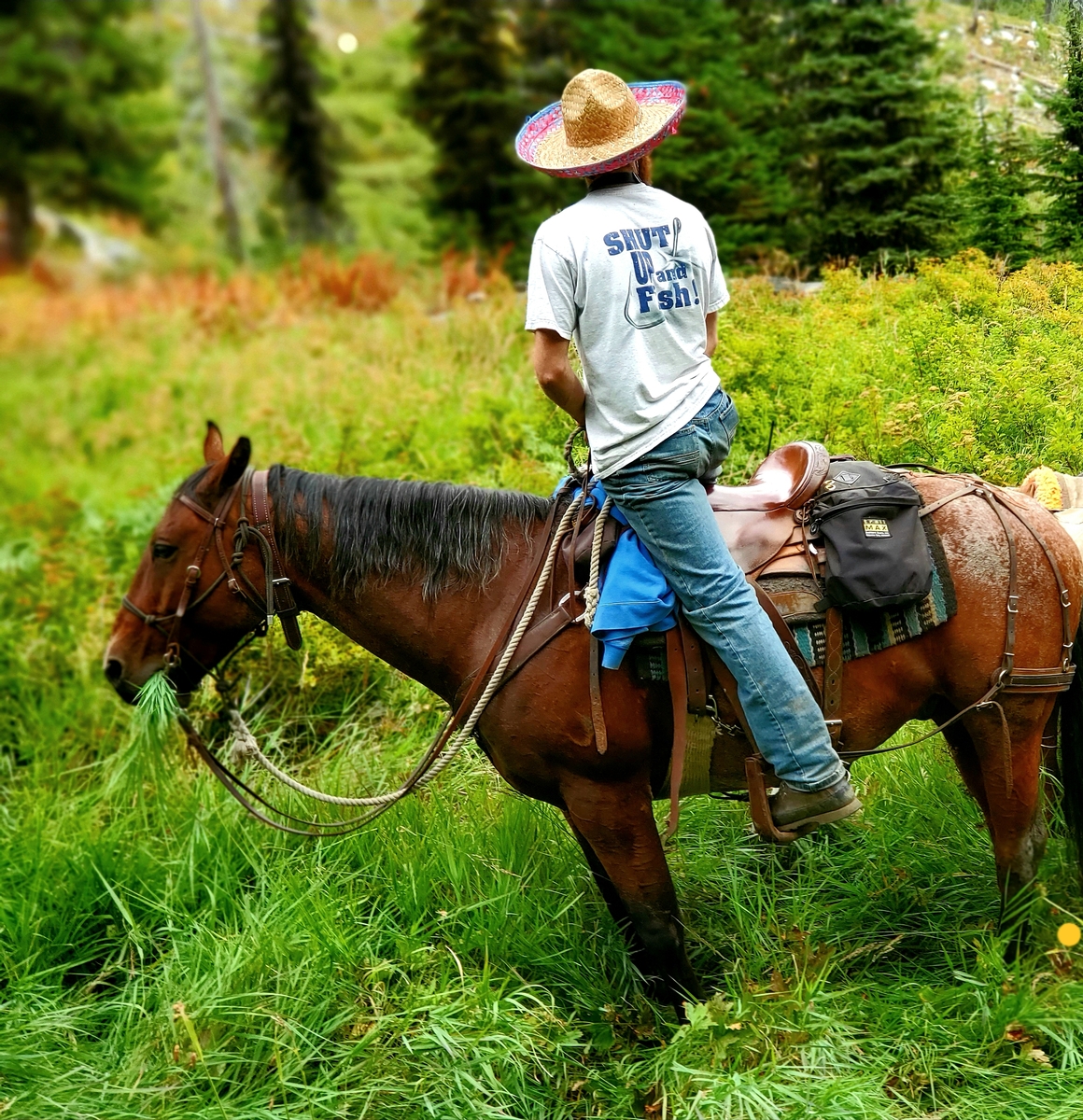 Wilderness Deluxe Dates & Prices
Summer Trips: 2 person minimum/10 people max
Price Per Person:
3 Day-$1,200
5 Day-$2,000
7 Day-$2,800
Fully Guided Fishing Trips: 2 person min/8 person max
Price Per Person:
3 Day-$1,360
5 Day-$2,250
7 Day-$3,150
*Dates are on a first come first served basis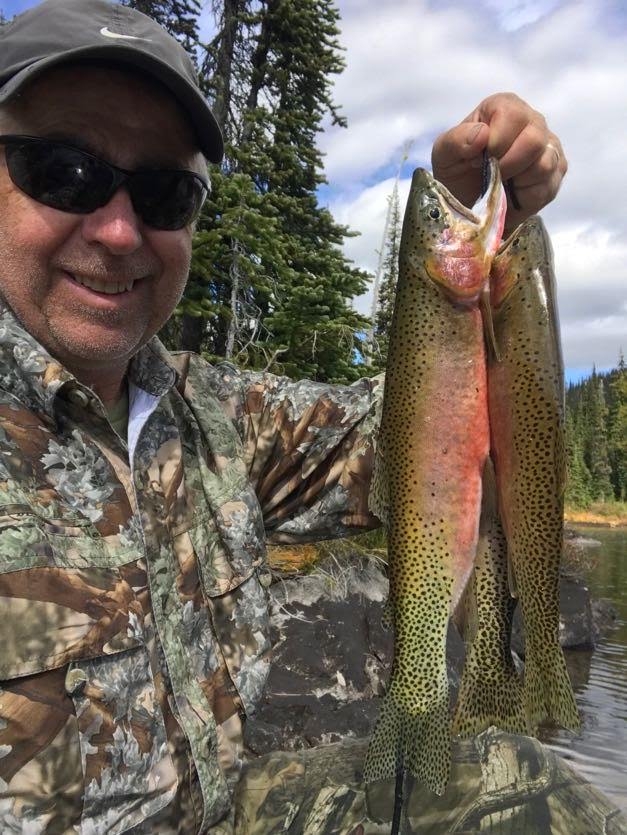 Clearwater National Forest Trips
These trips are out of our base camp on the Clearwater National Forest. This is a nice drive to camp with 5 various wall tents with wood floors, wood stoves, beds, kitchen tents, shower tents, and latrines. From our base camp there is a lot of fun to be had on the creek or short to longer hikes to one of the 7 lakes around it.
From this base camp we offer summer trips that camp at base camp and take day trips to different locations where you and your group can either drive, hike or use horses to day ride.
These deluxe trips include a personal cook preparing all your meals as well as guides to show you all the good spots.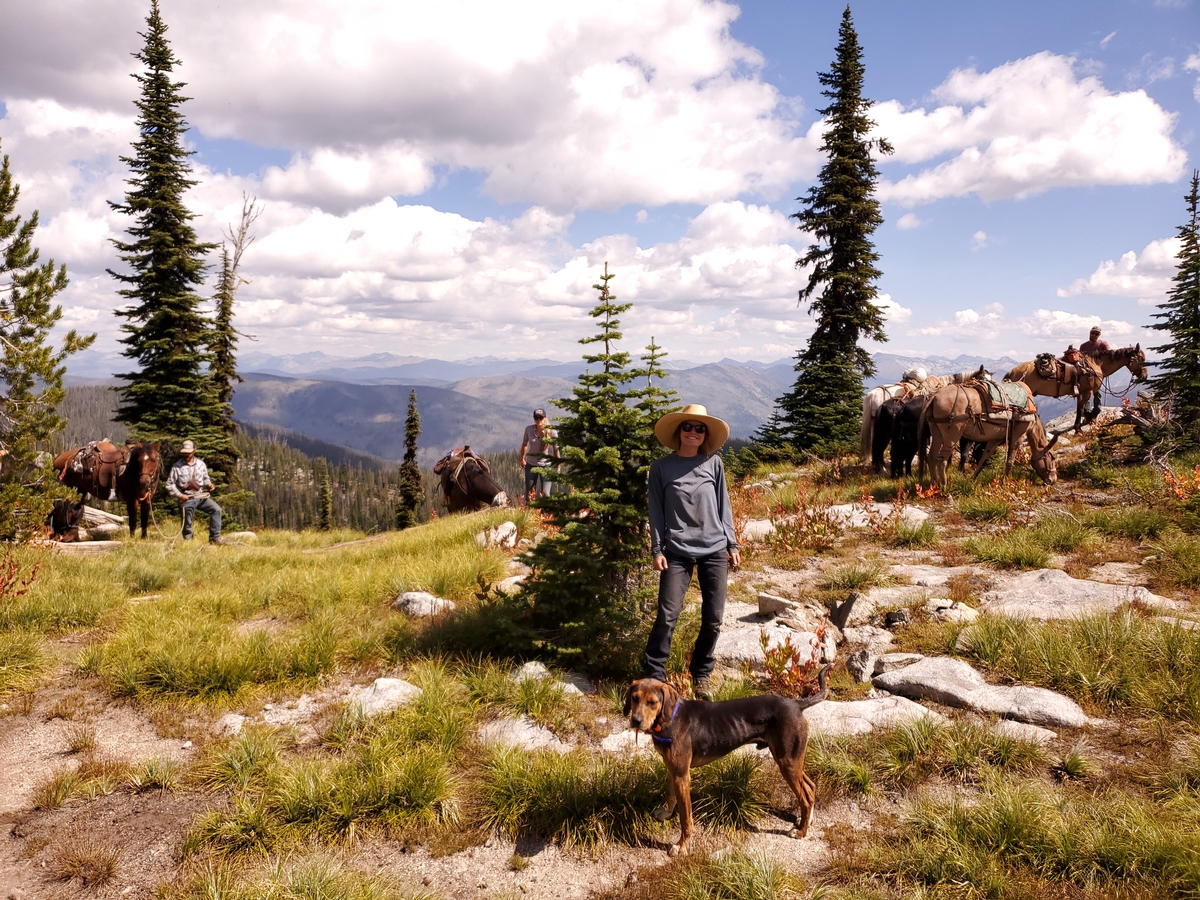 Nation Forest Dates & Prices
Dates:
Prices:
3 Days - $900
5 Days - $1,500
7 Days - $2,100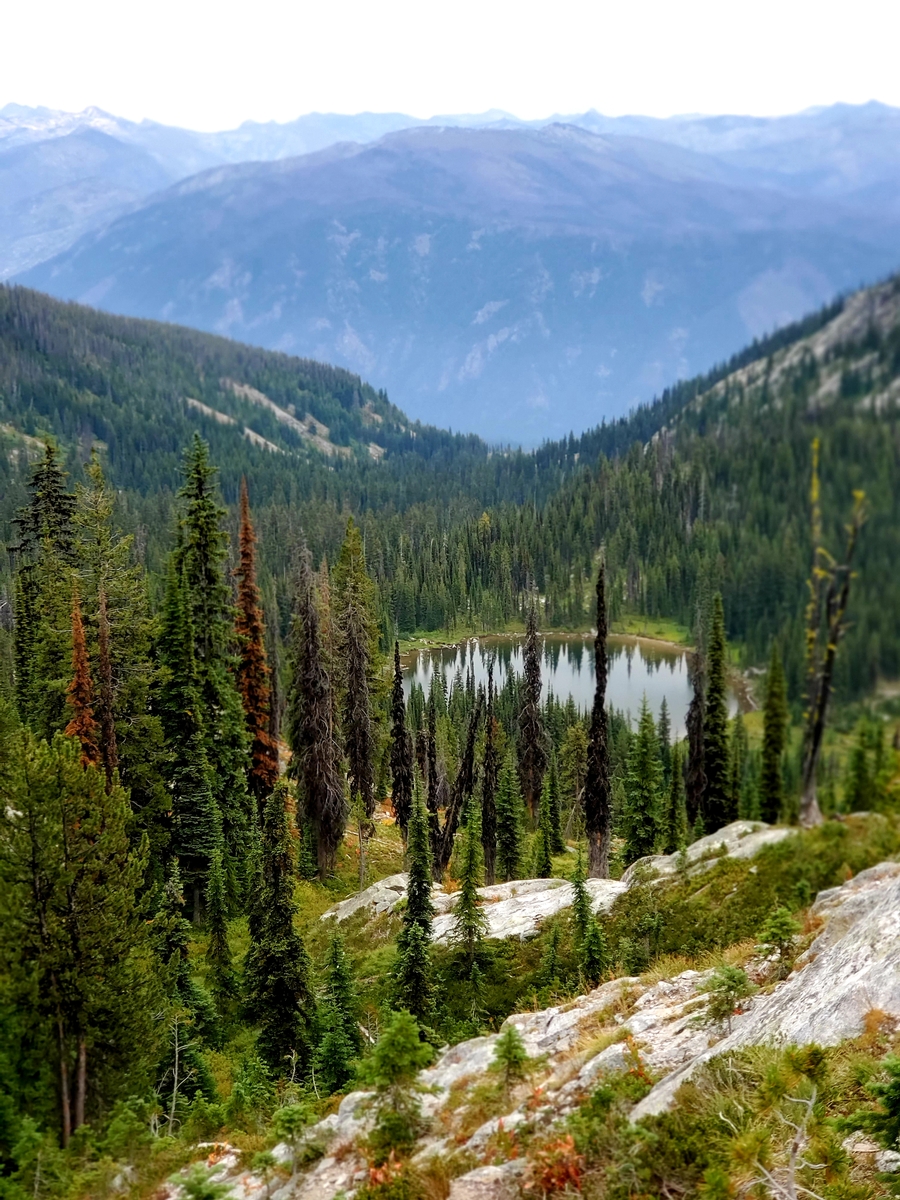 Summer Drop Camps
Summer Drop camps are for those that would like us to pack your gear into any location in our area. There are mountain lakes, creeks, or peaks we can take you and your group to where you can camp as long as you would like and we will pick you up.
You have the option to either hike or ride in to you camp with a guide/packer packing your gear on the mules.
If you would like a drop camp but don't have your own gear we can lease you all the camping equipment you would need: tents, cots, stoves, propane burners, kitchen equipment, chairs, ect.
Dates:
Prices:
$150 per riding horse
$150 per pack animal
*call for pricing on equipment leases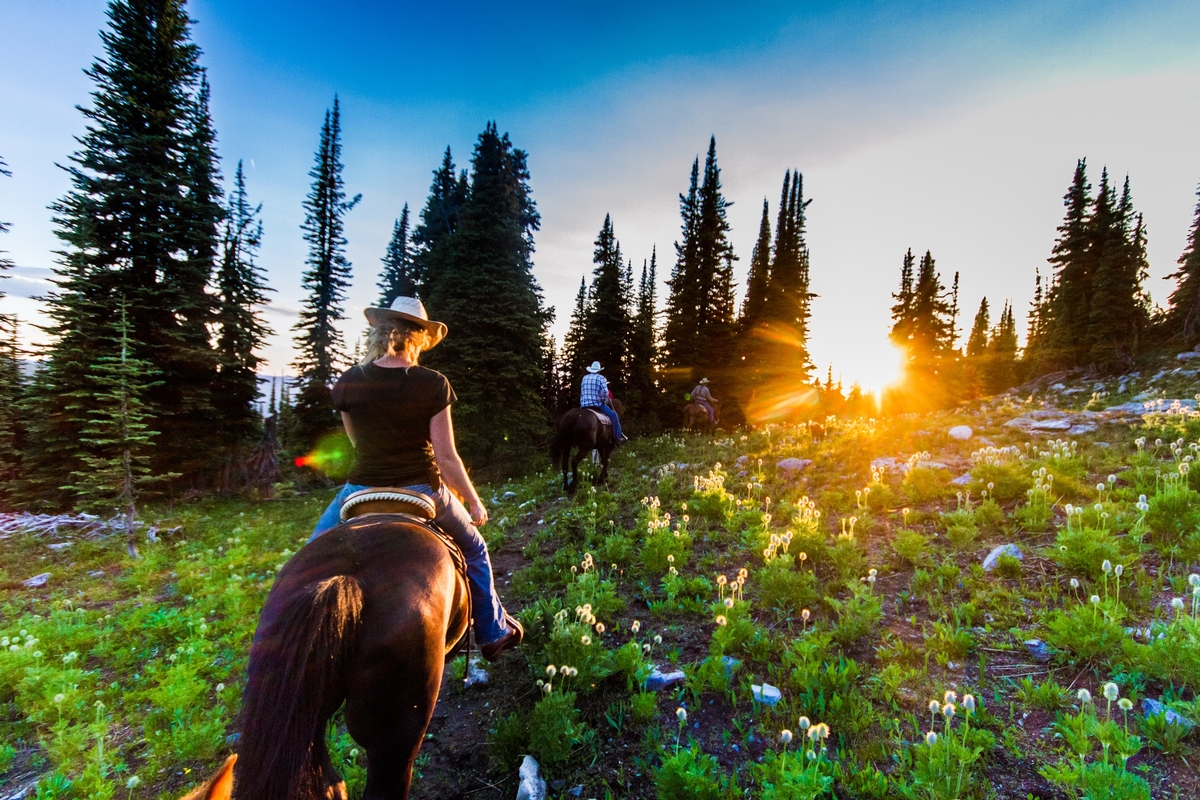 Women's Wilderness Trip
Our women's trip is meant to get a group of amazing women together to explore the wilderness together. We will ride, explore, camp, fish, and hike trails that few get to see in their lifetime. Each year the destinations vary to different locations in our area to see something new each trip. This trip includes healthy food throughout the trip, tents, cots, riding stock and a guide. We take a group of 5 women altogether and spots are a first come first served basis. Call us for more information and where we will be going this year.
2020 Dates:
2020 Price: