Trophy Idaho Elk Combo Hunts
Here at Ready Outfitters LLC, elk hunting is our passion. We work hard to give all our hunters that rush of bugling in a big bull to close distance and know it's one of those awesome moments we strive to have all our hunters experience.
Our elk hunts are in Idaho's Selway Bitterroot Wilderness. We hunt in September and October during the rut. Our elk hunts are all fair chase on public land. The wilderness is choice of weapon, rifle or bow.
These are back-country hunts. Our camps are only accessed on horseback with pack strings. You will ride anywhere from 3-7 hours into one of our base camps. Depending on where the elk are, you could ride to another spike camp to hunt out of a few nights.
All our elk hunts are combo hunts. Combo elk with mule deer, bear, wolf and mountain lion for no additional trophy fees if harvested.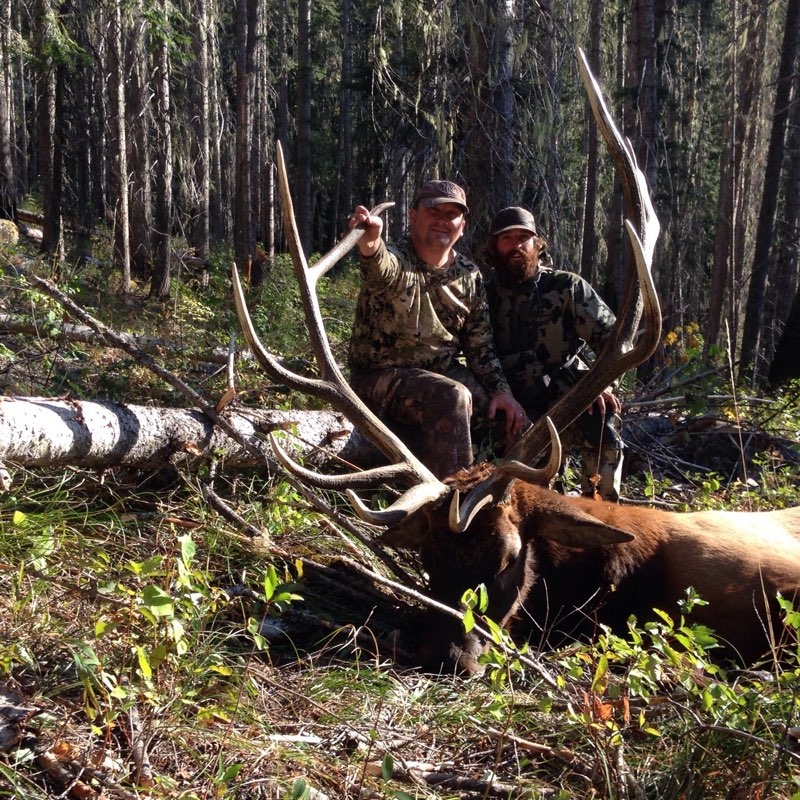 7 Day Wilderness Dates & Prices
DATES:
September 14-20 (Booking for 2024)
September 22-28 (Booking for 2024)
October 1-7 (Booking for 2023)
October 10-17 (Booking for 2023)
PRICES:
Guided 1x1 - $9,000
Guided 2x1 - $7,500
*6% tax and tags not included in hunt price.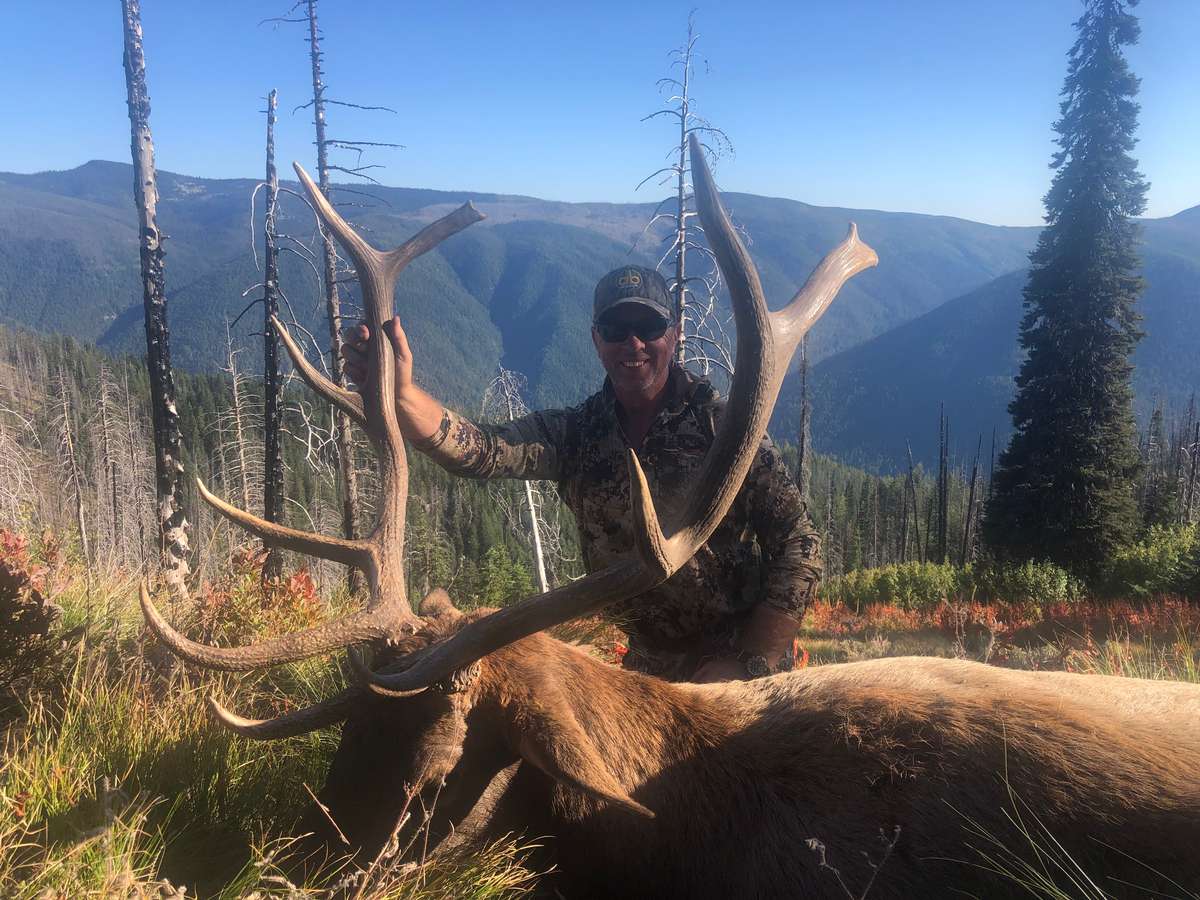 Non Resident License & Tags
We get gauranteed oufitter allocated tags for our hunters.
All hunting licenses cme with a 3 day fishing license.
Non-Resident hunting License - $185
Depredation Fee - $10
ELK - $651.75
DEER - $351.75 (can be used for bear or lion)
BEAR - $41.75 (reduced)
WOLF - $31.75
MOUNTAIN LION - $ 41.75 (reduced)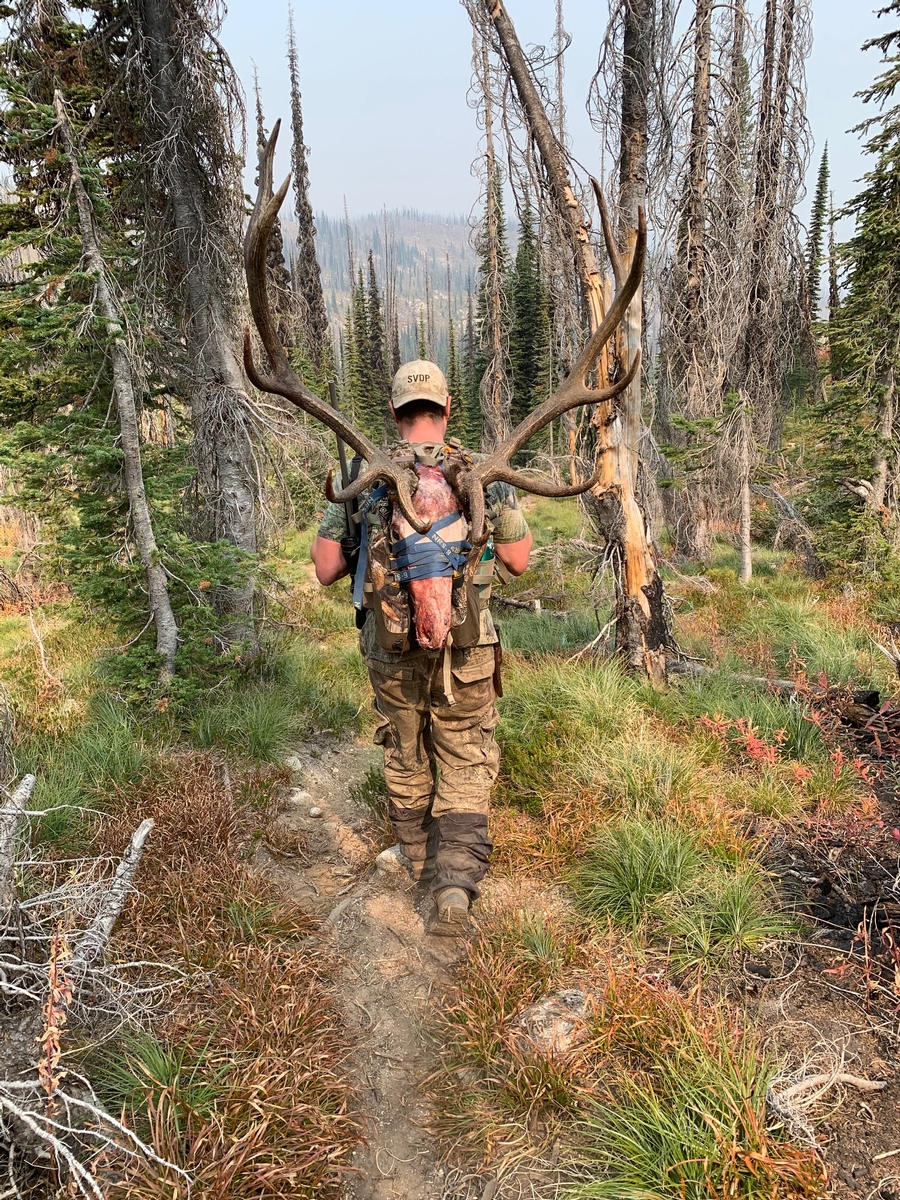 What to Bring on your Hunt
Hunting Pack:
Rifle & 20 rounds ammo (sighted 1' high at 100 yards)

We will have a gun scabbard for you

Game Bags
Lightweight binoculars
Game bags
Filter water bottle (frontier)
2 headlamps w/ batteries
Flashlight
Pocket knife
Hunting knife
Gloves
Compact camera
Set rain good rain gear (we use Kuiu Yukon gear)
Medications & epi pen (if needed)
DRY BAG:
Toiletries
Towel & wash cloth
Cold weather coat & pants
2 camo shirts & pants
set gloves & cap
set lightweight camp shoes
2 sets of long underwear
1 Set camp clothes
Hunting Boots
4-7 pairs of wool socks
Sleeping bag 4-6lbs
Tip for your guide and cook
*Hunters Orange is not required in Idaho.